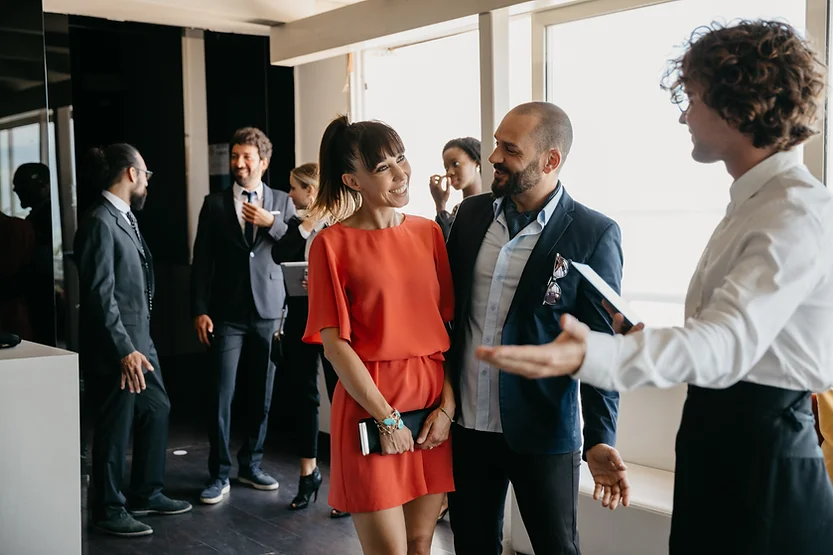 Remember, how you communicate with your guests can make all the difference when it comes to brand loyalty and future bookings.
Guest communication is certainly one of the biggest priorities you should have at your property, because it can go a long way to influencing whether your guest has a good or bad experience.
One of the best ways to communicate effectively and enhance your guest's satisfaction is by using regular, personalized, emails. Every piece of content your guests might see should be treated as guest communication, because anything they read could affect their experience or their impression of you or your property…
Here are some of the best ways to communicate with guests:
Email – A great way to market to travelers, keep guests informed, and boost guest experience.
SMS – Quick and easiest way to communicate your guests for updates. reminders or confirmations.
Phone – Sometimes guests really need to talk to a human and get that personal touch.
Social media – Perfect to post updates and news, create a fun environment for guests, and to respond to queries.
Website – Houses everything your guests need to know about your property and your brand, and will be the main way you win your bookings.
Chatbot – An easy way for guests to get quick answers or to make requests at any time
Handwritten notes – Primarily something you would leave for guests to welcome them in their room, making them feel appreciated and comfortable.
Business profiles on Google or online travel agents – These profiles need to be treated with as much detail and care as your website to ensure guests get a consistent experience.
Maintaining regular contact will keep guests excited and assure them that you're thinking about how important it is to give them a positive experience.
It certainly takes time to establish the most effective ways to communicate and to ensure guests are getting a positive experience with your property.
The benefits of using emails or other methods to communicate with guests:
Increased guest engagement
Increased guest satisfaction
Increase in reviews
Increased revenue
Increased guest loyalty
Software for guest communications
Technology can also support you with guest communications, with many hotel management software solutions offering built-in email automation, web chat services becoming more sophisticated, and a range of guest communication apps available on the market. If you want to skip all the hard work completely, check out how MMR Hotels can help you master communication and guest experience at your property. You can visit www.mmrhotels.com or Call +91 80353 38816, +91 82519 39667​ to Book a personalized Demo.​​